In 1980s America, coming out as gay as a father and husband was a significant journey for anyone to make. Coming out as gay as a priest guaranteed immersion into controversy, contradiction, and challenge. This book tells of the Reverend Canon Ted Karpf's navigation of new social and romantic journeys, all within the context of his priestly vocation in the Episcopal Church.
Covering from 1968 to 2018, Karpf recounts his vivid memories, life-changing dreams and resonant reflections on living a life of faith in a socially and politically tumultuous period. His narratives are crafted as poetic meditations on enduring values and meaning, which can remind any reader that we are neither abandoned nor alone, and that forgiveness is a fulfilling way of living in a world of contradictions.
Acts of Forgiveness is now available on Audible! 
Acts of Forgiveness: Faith Journeys of a Gay Priest is a beautiful work reminding again that there is no future without forgiveness; there is no faith without love. This book animates these truths through a poetic documented legacy.
—Desmond Mpilo Tutu
Archbishop Emeritus, Anglican Church of Southern Africa
"While billed as a memoir, this very readable work feels more like an extended poem or meditation. In its thematic, rather than chronological organization, Articles of Faith: a priest's tale, also reveals the influence of the author's years in Africa. Here, individual stories interplay with reflections on their meaning—swirling, circling, occasionally overlapping—inevitably coming together to form a richly textured, instructive narrative. Woven throughout the whole is a reverence for authentic encounter with others. Karpf clearly is unafraid to engage with those very alike and radically different from himself, going beyond meeting them to learning from them.
As American society increasingly fractures into self-selecting enclaves of like-mindedness, Acts of Forgiveness proclaims a very different approach to life. Such an approach is bold yet vulnerable, values interdependence over individuality, and is unapologetically reliant on the sacred and mysterious. Seekers of meaning and coherence in our uncertain times should find much in this book to challenge their convictions and encourage their quests."
Elizabeth C. Parsons
author of What Price for Privatization? Cultural Encounter with Development Policy on the Zambian Copperbelt (Lexington Books, 2010)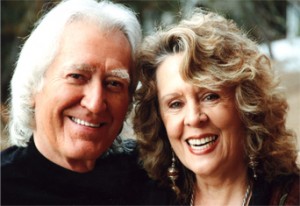 "Ted Karpf's life journey embodies Michelangelo's working vision: 'I saw the angel in the marble and carved until I set him free.'  That symbolizes the splendid arc of Karpf's life —  an evolution from unformed possibility, through great trials, to a loving, forgiving, contributing member of humanity.  Karpf's implicit message of hope —  'Here's how I came through.  You can too!'— is urgently needed in our wayward era. Acts of Forgiveness: Faith Journeys of Gay Priest is inspirational autobiography at its best."
—Barbara Montgomery Dossey, PhD, RN, FAAN
Author:  Florence Nightingale: Mystic, Visionary, Healer  and  Holistic Nursing
—Larry Dossey, MD
Author: One Mind: How Our Individual Mind Is Part of a Greater Consciousness and Why It Matters
"It is a truism that being Christian requires—demands—love and forgiveness. What we don't so often acknowledge in our age of bumper-sticker wisdom is the enormous courage necessary to live love and forgiveness day by day. In Acts of Forgiveness, Ted has shown us how it's done."

—Dee McRae
former Smithsonian associate editor, writer
In Acts of Forgiveness: Faith Journeys of Gay Priest, Canon Ted Karpf promises to "turn the dross of my life into gold," and keeps that promise with vulnerability, insight, and compassion for himself and others. He meticulously spins out the tale of his life, giving us a healthy reminder at every turn that God is to be found in the most unlikely of places. It is clear, in this reflection on his life, that he has indeed learned that skill and executes it the task of seeing and hearing the world with precision, insight, and clarity.
—The Right Reverend Gene V. Robinson
Bishop of New Hampshire, 2003-2013
In Acts of Forgiveness, The Reverend Canon Ted Karpf weaves together the many threads of his life's work in ministry by sharing the challenges beset upon him while seeking to remain faithful to his call.  Time and again, Ted exposes the challenges of working domestically and internationally as an openly gay man and a priest working in a ministry that all in the church had not come to embrace, understand or believe that it even had a place in the church especially, to it's shame, the Church in Mother Africa.
Ted's passion and personification of Dr. King's concept of the "fierce urgency of now" Is evident throughout every aspect this compelling work. In this powerful reflection and sharing of a life's journey where his feet never wearied, and his faith never waned, he presents a life lesson to be read, marked and inwardly digested of what it truly means to keep the faith.
— Canon Diane M Porter
Senior Executive for Program,
The Episcopal Church, 1986-1998
Acts of Forgiveness is a beautiful and poignant story of how our willingness to face the overwhelming challenges we encounter in our relationships with ourselves and others, by choice or by chance, can heal us as individuals, institutions and communities. And, while the story is told in the context of the AIDS epidemic and coming to terms with being gay, it is ultimately a story of the triumph of faithfulness, forgiveness and grace in the face of shame, stigma and discrimination. It is a must read for anyone who has struggled to emerge as who they truly are from a complicated past. I think that speaks to most of us.
—The Honorable Sandra Thurman
National AIDS Policy Director, The White House 1995-2000
"If Easter thrills you, read this book. If your faith is wobbly, read this book. If you wonder whether the church can still remain a moral force in these angry and divisive times, read this book.
In his intimate and profound memoir, Ted Karpf details a lifetime of crucifixion and resurrection. He was betrayed by those pledged to love him from his vicious parents, to the gay lover he left his marriage for, to the close friend who cheated him out of most of his life's savings, and yet, he triumphed. He was brought to his knees by the struggles of his children. He was silenced for years by the church he was dedicated to serving, and yet, he triumphed.
He triumphed through the sheer power of his love and trust in God, and by his determination to relentlessly forgive. Acts of Forgiveness: Faith Journeys of Gay Priest, overflows with the joy that makes Easter a verb."
—Chaplain Laura Palmer, B.S., M. Div.
Children's Hospital, Philadelphia
NYT bestselling co-author
Stiles
"This memoir is a treasured journey with Father Ted to critical corners in his life and career.  For some of us who thought we knew most of relevant details, he has honored us to reveal far more than we ever knew. The narrative is honest and gracefully written.  His love and admiration for others is paramount; his willingness to admit disappointments and failures brings texture and emotion to the telling of his story. 
This story not only shares experiences of almost five decades, it also sheds light on longer and complex backgrounds of ancestors, traditions, and global settings. As a Gay priest's tale, Father Ted celebrates his calling and his ordination.  In doing so, he invites the reader to experience one's own faith and failings."
—The Reverend B.J. Stiles,
Former Editor of motive magazine, 1963-197
National Endowment for the Humanities, 1974-1984
Puryear
"A poignant, courageous and gripping story of a boy surmounting an abusive childhood, then dealing with abuse from bigotry and prejudice in his chosen church as he struggles to follow his call to priesthood. He discovers how God enables him to find forgiveness and love in spite of this. The heroic story is also fascinating historically as God's healing mercy plays out through the AIDS epidemic, the church's response to it, or not, and the evolution of societal attitudes towards sexuality, with a backdrop of extensive international service. It is inspiring."
—Douglas A Puryear M.D.
Staff psychiatrist, Penitentiary of New Mexico
Assistant professor of psychiatry/ assistant director/director psychiatric emergency services, University of Texas Southwestern Medical School and Parkland Hospital, Dallas, TX 1981-1994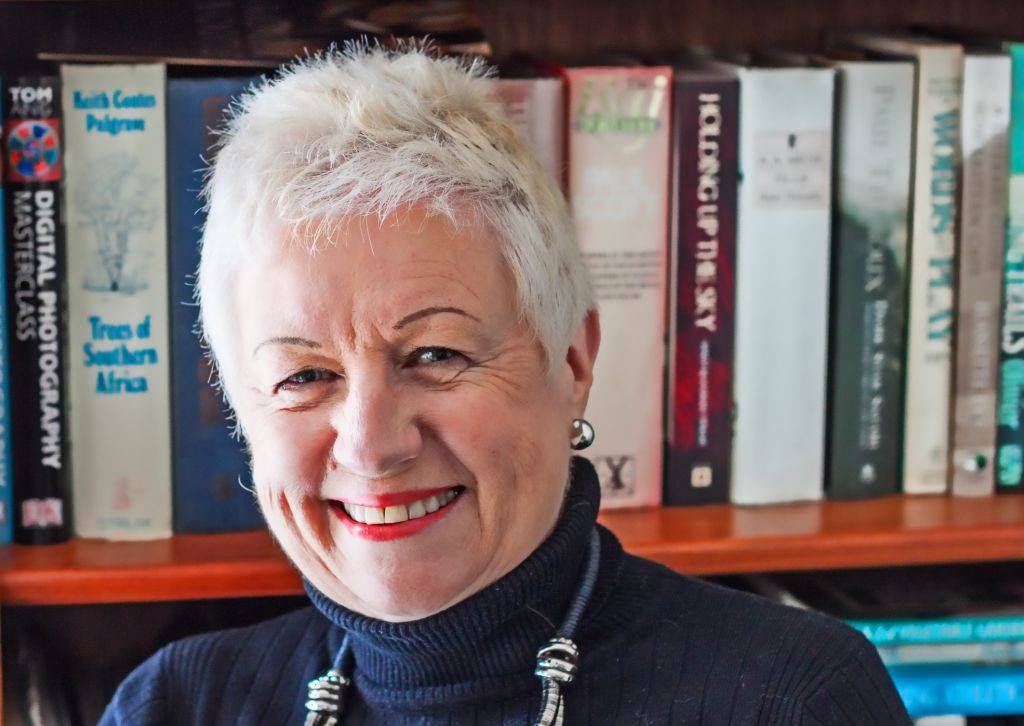 Tulleken
"Born out of his poet's soul and a real talent for written communication, Articles of Faith is so much more than a well-constructed legacy for his deeply-loved family. It is excellent reading for all who are called into vocation only to discover that Church must never be confused with our God of love. Especially with Ted's potent mix of HIV/AIDS activist, gay and divorcee. I was particularly touched and encouraged to learn that we share the battle to live the lessons we teach.
Not least, Ted and his ex-wife Kaye's story of mutual love, respect and dignity is a beacon for the many good Christian couples caught in the same web woven with the threads of human sexuality denied."
—The Reverend Loraine Tulleken
Priest, journalist, author
Cape Town, South Africa
Moskey
"When I finished reading Acts of Forgiveness: Faith Journeys of a Gay Priest, I realized I had just experienced the book-length version of Nietzsche's aphorism, "only out of chaos a star is born." I did not feel as though I was reading a text; rather, I was sojourning with Ted Karpf as he spoke candidly, and lyrically, about his complex existence, with its struggles, joys, successes, and failures laid out with precision, clarity, and honesty. This is not just a story of Ted's journey: it is also a template for others seeking to own their chaos and make a star."
—Skip Moskey
Washington, DC
Historical Research, Writing, and Editing
Moran
Acts of Forgiveness, his spiritual autobiography, Father Ted affirms that priesthood is not a fainthearted withdrawal from the world but a bold embodiment of it as eucharist: a call to remain sanguine and faithful no matter how bloody or messy that world has become. Describing his own struggles with sexual identity as well his clashes with church hierarchies who frowned on his AIDS ministries, this book is a compelling account of what it means to be authentic in a Christian context. 
Like Teilhard de Chardin, Henri Nouwen, and Simone Weil before him, Ted Karpf has joined the company of other modern mystics who find salvation by embracing the world, not rejecting it. His heart-filled memoir is an affirmation of Frederick Buechner's declaration that "The place God calls you is the place where your deep gladness and the world's deep hunger meet."
—Edward Moran
Author, hymn writer and Presbyterian layman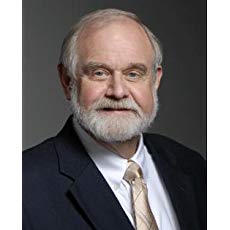 Judy
"Courage and integrity are the hallmarks of this deeply compassionate and painfully honest memoir. Ted Karpf writes, "What have I learned?" Faithfulness in apparent small things over the long haul is faithfulness in great things over a lifetime." May each of us live this lesson with the love that he displays."
—The Reverend Dwight H. Judy, Ph.D.
Professor Emeritus of Spiritual Formation, Garrett-Evangelical Theological Seminary, Evanston, Illinois. Author of Discerning Life Transitions: Listening Together in Spiritual Direction
We are living an amazing moment of contradiction and challenge. The fullness of the autumn comes upon us bringing earlier and earlier sunsets; daytimes with the sun moving farther and farther south; and the awareness of more immediately descending darkness earlier...